ARCTIC CIRCLE RACE
LONG
JULY 3 2021
Trail running in the arctic mountains! You will be flown 27 kms in to the wilderness to run back to civilization. This is your chance to experience this mighty feeling of freedom when traveling across this magnificent wilderness. The terrain will be varied and also a few fields of snow to cross.
ARCTIC CIRCLE RACE – LONG EDITION 2020
The challenge is 27 kms through rought terrain.
You will fly with helicopter 27 kms into the wilderness. The staring point is located close to lake Mavasjaure southern shore. The trail is marked and signs will guide you to the finish line located at a place namned Guoledis, along the Silver road (route 95).
Entry fee including heli transfer: 1800 SEK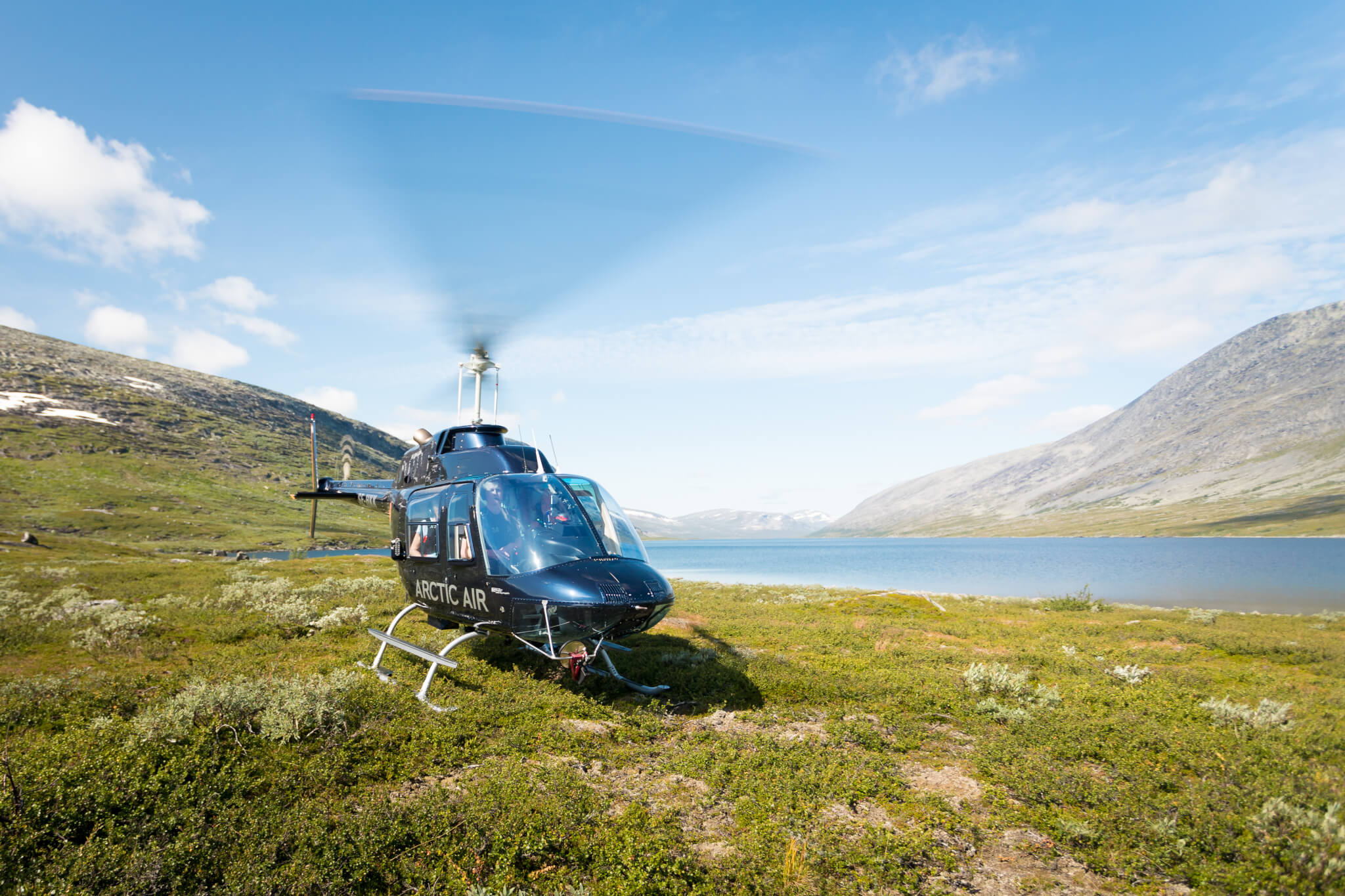 ARCTIC AIR
The contestants will be flown with helicopter out to the start point at the south side of lake Mavasjaure, 27 km north of Guoledis. The contestans are divided in four classes. The timing and flight arrangements are determined by the differnt classes. 
THE TRAIL
The trail will be marked with signs and distance information every kilometer. The course is about 27 kms of varied rought terrain.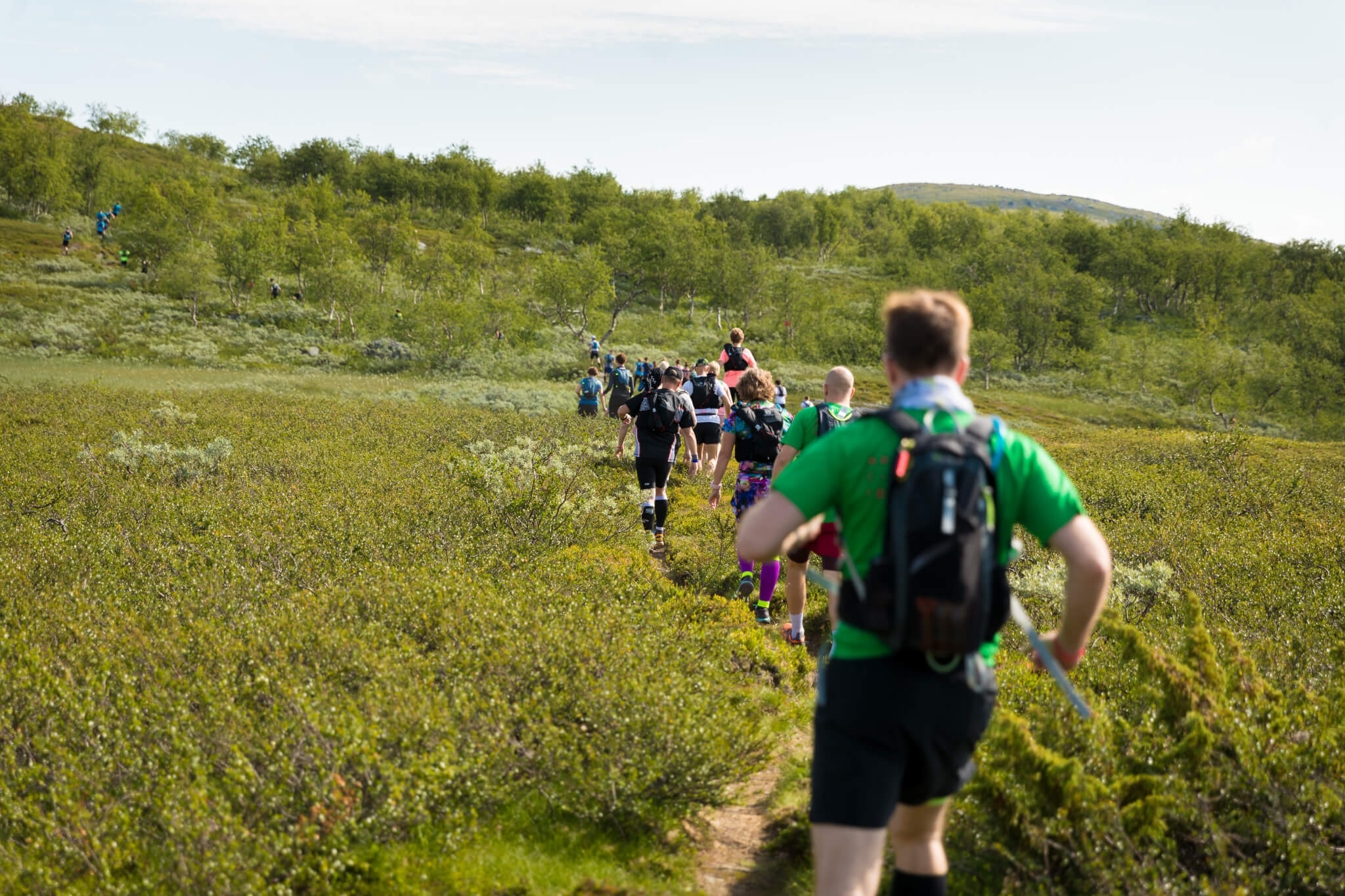 CATEGORIES
You choose your group/class/category when you registrate for the race. There is four categories: men's competition, women's competition, men's exercise, women's exercise.
Competition categories start first and men's start is estimated to 12.00am. There will be a time span between the starters and timing for start arrangements will be announced in your booking confirmation. 
Prize ceremony to the top three for competition categories will take place at finish area around one hour after third place in both men's and women's competition category crossed the finish line.
CHECK IN
Check in, parking, finish and starting point for helicopters are at the parking lot namned Guoledis, 130 kms northwest from Arjeplog along route 95.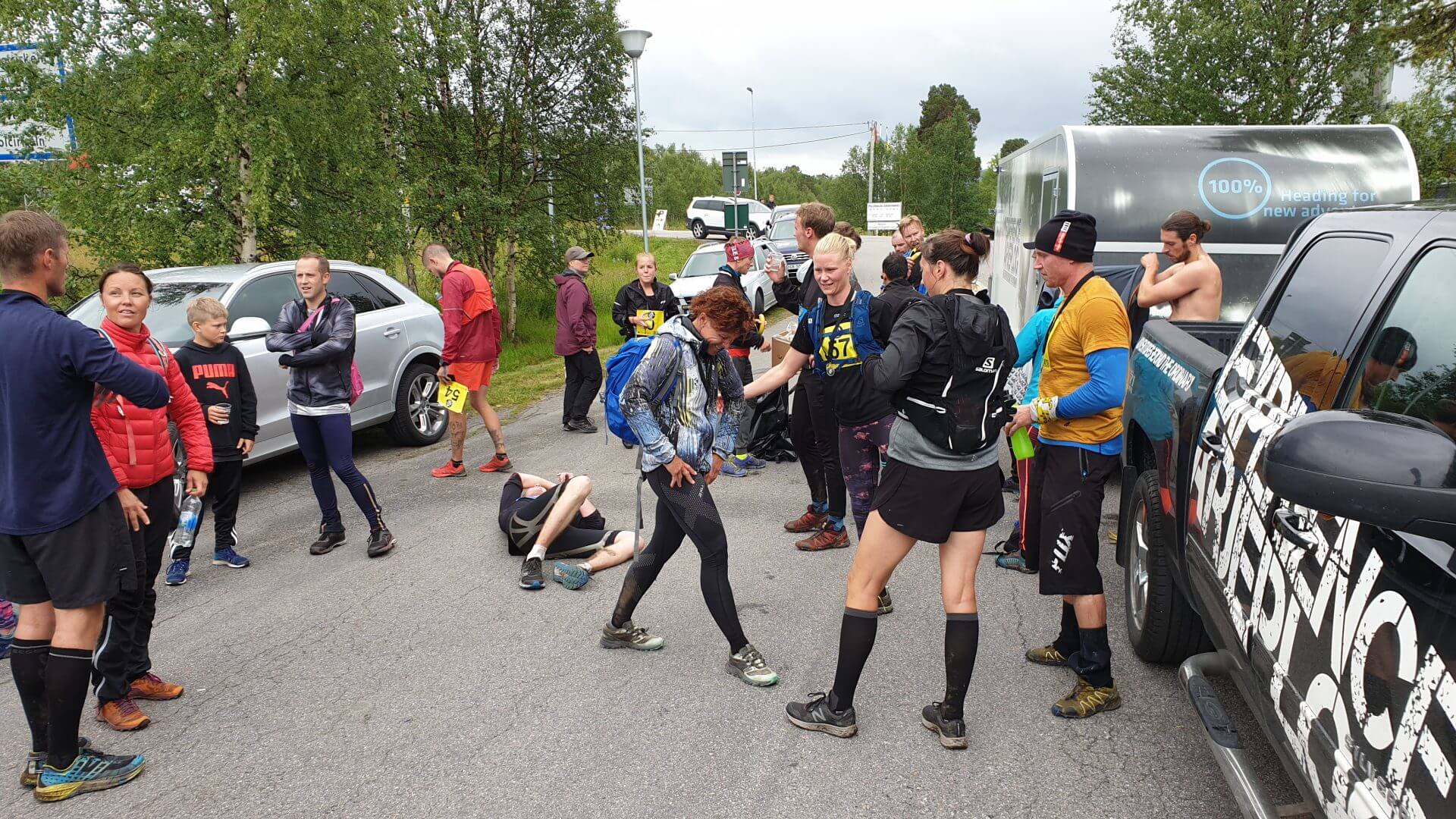 Pictures from ARCTIC CIRCLE RACE – MIDNIGHT RUN 2019
Which now switches to Arctic Circle Race – LONG. 27 kilometers wilderness.
Arctic Circle Race in three versions