ARCTIC CIRCLE RACE
LONG
Canceled 2022
Trail running in the arctic mountains! You will be flown 25 kms in to the wilderness to run back to civilization. This is your chance to experience this mighty feeling of freedom when traveling across this magnificent wilderness. The terrain will be varied and also a few fields of snow to cross.
ARCTIC CIRCLE RACE – LONG EDITION 2021
The challenge is 25 kms through rought terrain.
You will fly with helicopter 25 kms into the wilderness. The staring point is located close to lake Mavasjaure southern shore. The trail is marked and signs will guide you to the finish line located at a place namned Guoledis, along the Silver road (route 95).
Registration open oktober 29 2021
Entry fee including heli transfer: 1800 SEK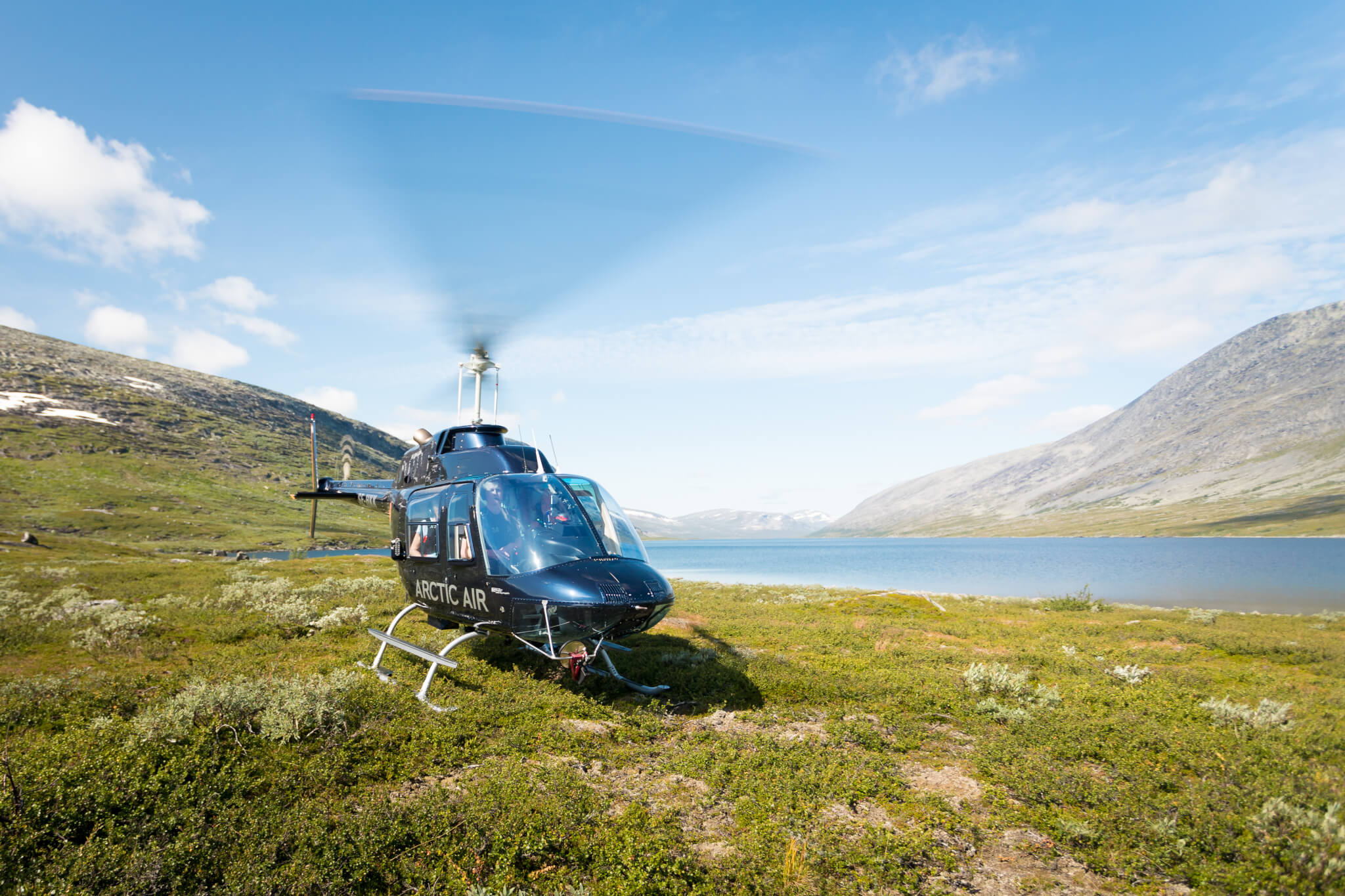 ARCTIC AIR
The contestants will be flown with helicopter out to the start point at the south side of lake Mavasjaure, 25 kms north of Guoledis. If you bring your friends we recommend to registrate all persons at once. You will then stay in the same starting group and you will share helicopter. Thats an important part of our job to minimize spread of infection. 
THE TRAIL
The trail will be marked with signs and distance information every kilometer. The course is about 25 kms of varied rought terrain. There will be a lot of snow fields to cross and the finish are higher altitude than the start. 
Open map and altitude diagram here.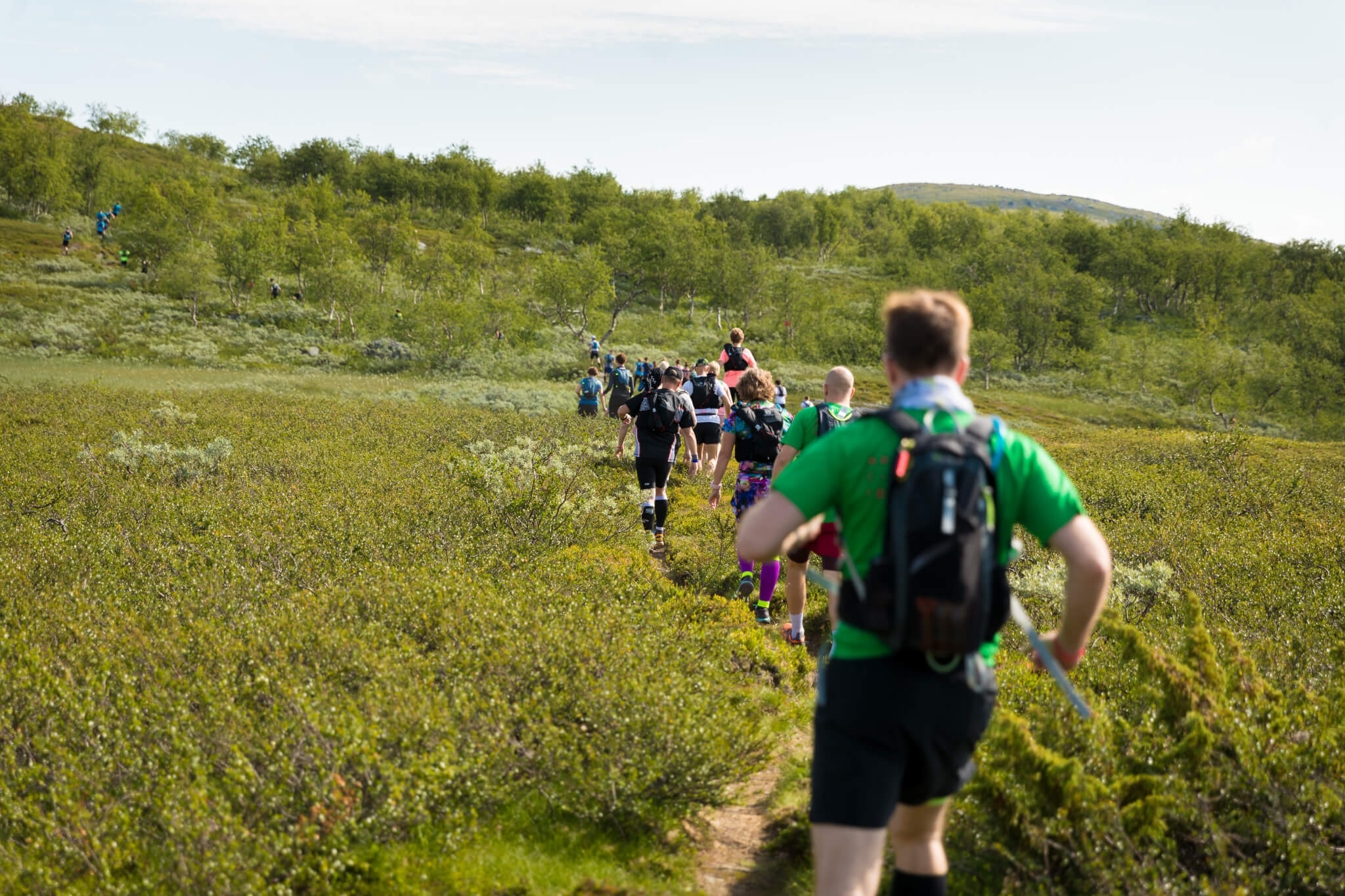 CATEGORIES & START ORDER
We are working hard to realize the race with great care of all participants due to the spread of the Corona virus. Therfore, there is important that you share helicopter and start together with your family and friends.
Upon registration there is no option of competition or exercise. Regardless of gender, the starting numbers will be given in numerical order.
The capacity for helicopter transfer from Guoledis to the start of the race is 30 pax per hour. I reality that means that about 10 pax will start every 20 minutes.
Start group 1: Start number 1 – 30. Ready to board helicopter at 08:00.
Start group 2: Start number 31-60. Ready to board helicopter at 09:00.
If national restrictions regarding Covid-19 forces us to change this setup we will inform you as soon as possible.
CHECK IN
Check in, parking, finish and starting point for helicopters are at the parking lot namned Guoledis, 130 kms northwest from Arjeplog along route 95.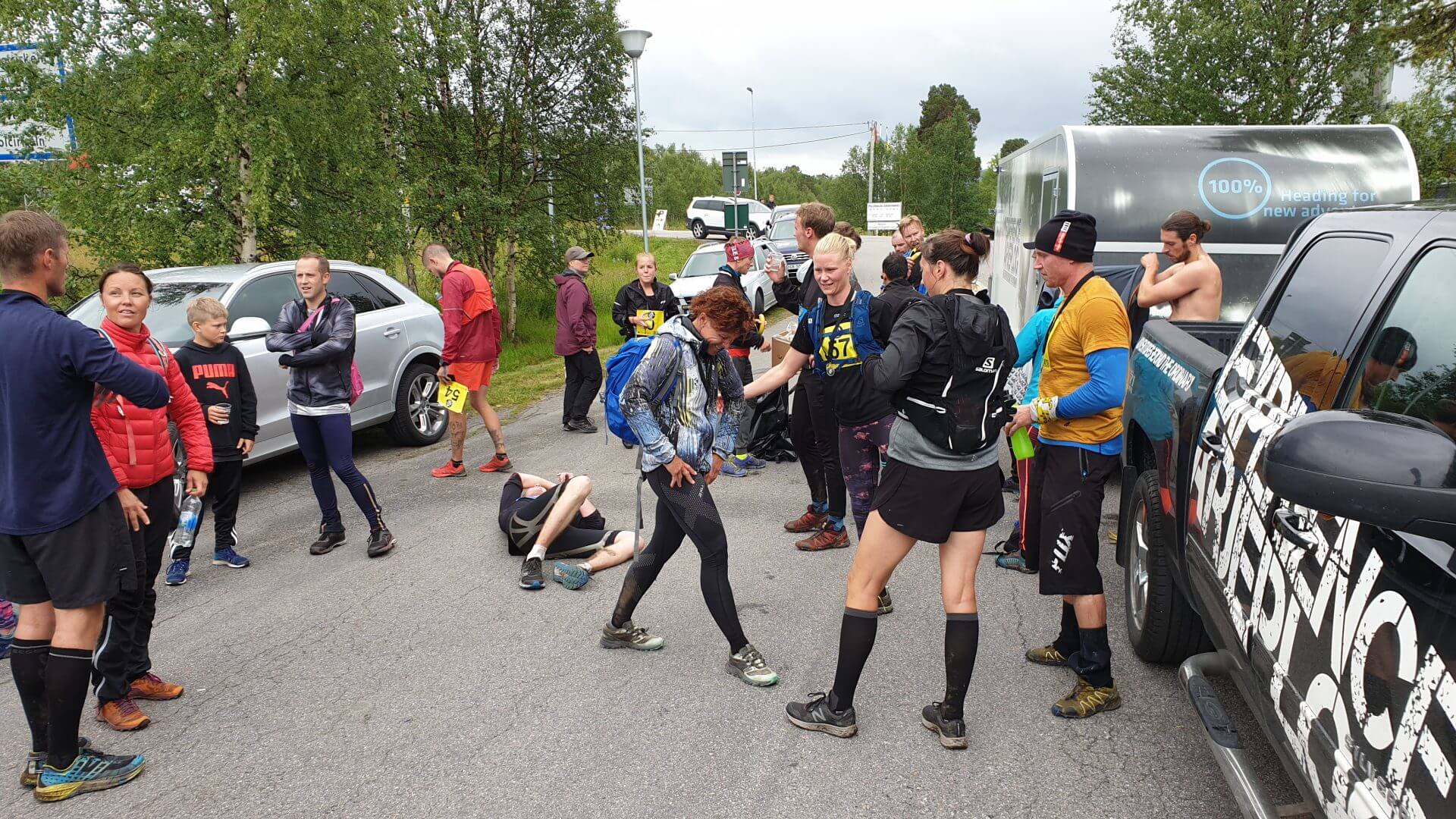 TIMING & FIRST AID
The timing for the race is an automatic system with chip integrated in the number tag you wear. Start list and results are available online and can be sorted by gender.
First aid equipment and staff are present at the drink checkpoints at 8kms and 16kms. We have helicopter on duty for serious incidents. Emergency phone number in Sweden is 112 and the race emergency number will be given up on check in at the race day.  
 Pictures from ARCTIC CIRCLE RACE – LONG
Pictures from 2019 & 2020
Arctic Circle Race in three versions