ARCTIC CIRCLE RACE
RUN THROUGH THE WILD
14th AUGUST 2021
To fly a helicopter through the wilderness in this region is nothing unusual.
Many of the residents of Arjeplog has probably done it more than once. Perhaps for the grouse hunt that begins in late summer. Or reindeer keepers who use the helicopter as an effective resource in their business.
A less common cause is to be flown 18 km in the wilderness to run back to civilization, but now you have your chance!
Get ready!?
The challenge is 18 kms through rought terrain.
You will fly with helicopter 18 kms into the wilderness and run along the polar circle back to the civilization. Take the chance to experience the magnificent nature and sense of freedom that is present in this race.
(Yes, you can choose to hike to the starting point.)
Registration open december 1st 2020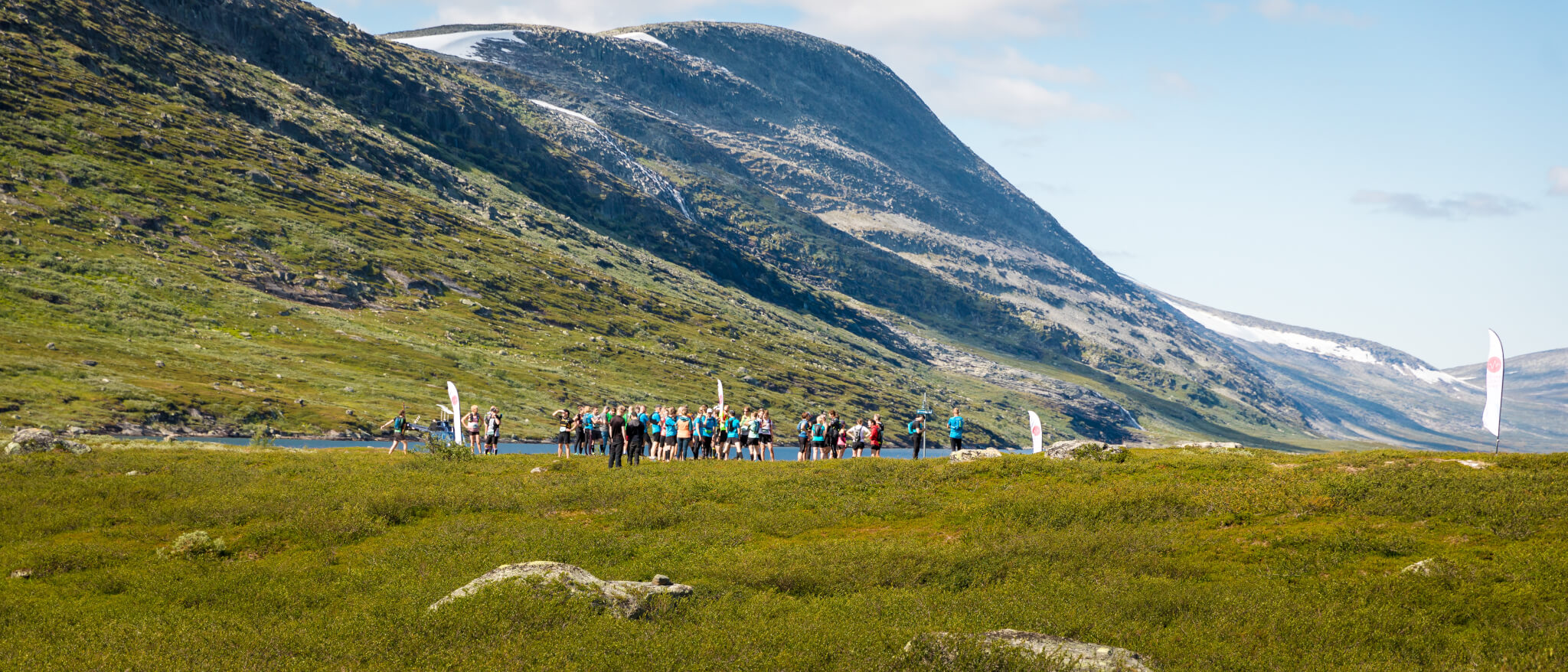 ARCTIC AIR
The contestants will be flown with helicopter out to the start point at the east side of lake Guijaure, 18 km west of Camp Polcirkeln. The race will then with almost precision follow along the Arctic Circle. The contestans are divided in four classes. The timing and flight arrangements are determined by the differnt classes.
THE TRAIL
The trail will be marked with signs and distance information every kilometer. The course is about 18.1 km of varied rought terrain.
The start is 690 m.a.s.l. the highest point is 805 m.a.s.l. and the target is 480 m. The last 4 km of the course is quite steep dowhill and drops from 740 m.a.s.l. to 480 m.a.s.l.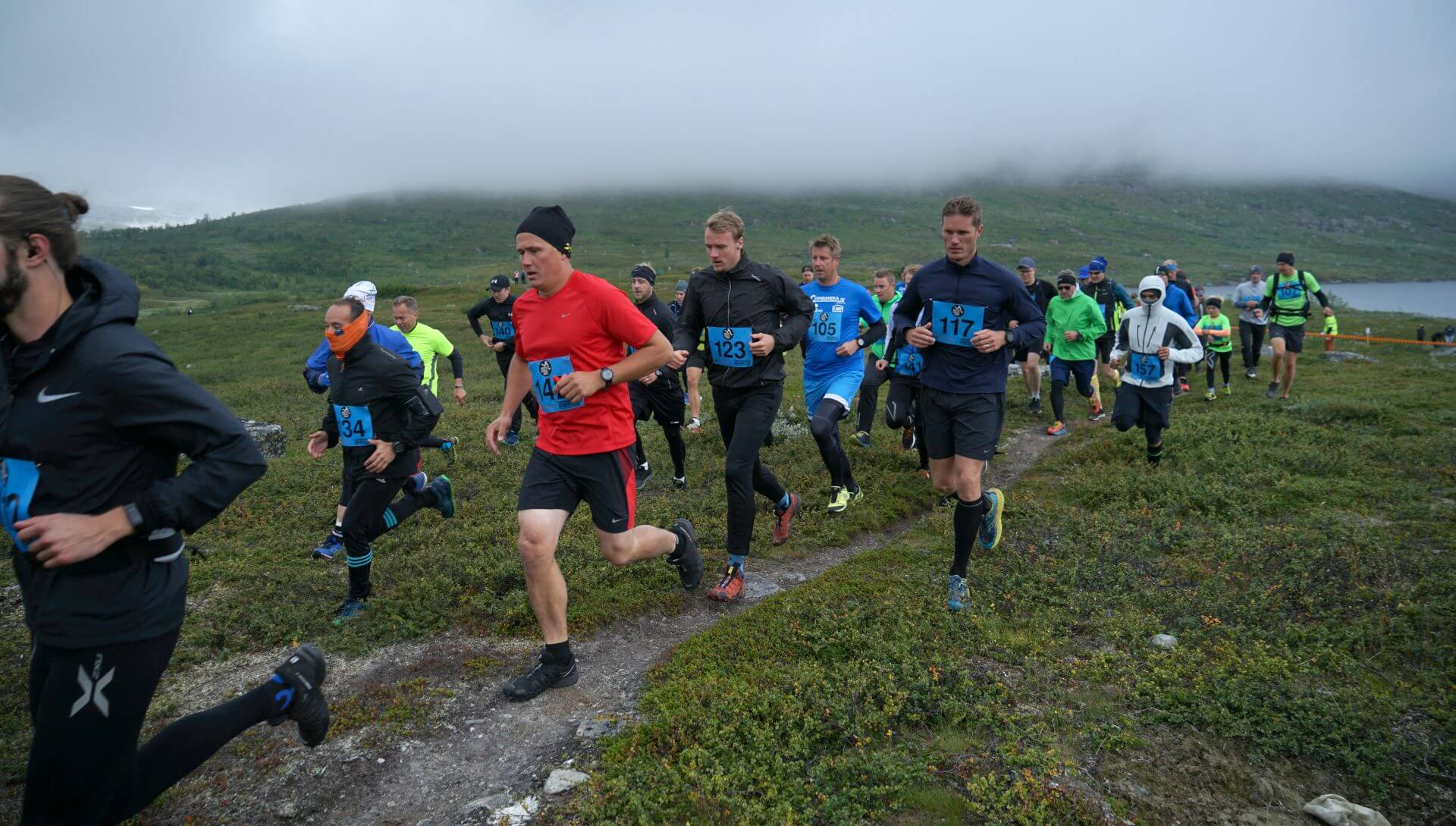 CATEGORIES
You choose your group/class/category when you registrate for the race. There is four categories: men's competition, women's competition, men's exercise, women's exercise. 
CHECK IN
Check in, parking, finish and starting point for helicopters are at Camp Polcirkeln, 100 kms northwest from Arjeplog along route 95.
Camp Polcirkeln
Polcirkeln 3
93894 Arjeplog
Bilder från ARCTIC CIRCLE RACE 2019